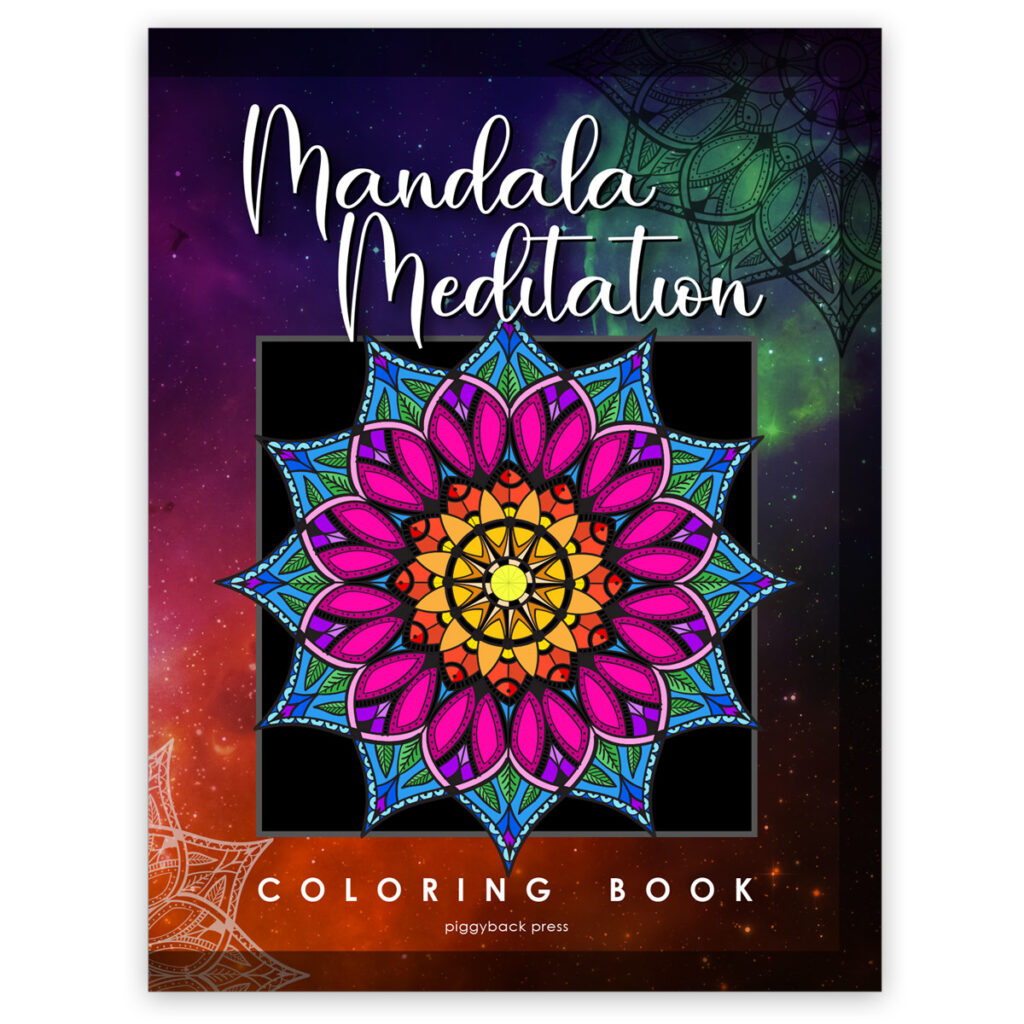 Whether or not you have enjoyed the coloring book "Mandala Meditations," here is a sample for you to download and share. Please let us know if you found them useful and fun! Contact us at piggybackpress@gmail.com.
---
Mandala Meditation Coloring Book, Available on Amazon.
Want more Free Stuff? Subscribe to our weekly newsletter delivered every Friday and you will stay up-to-date with all our offerings. Ready? Subscribe now.