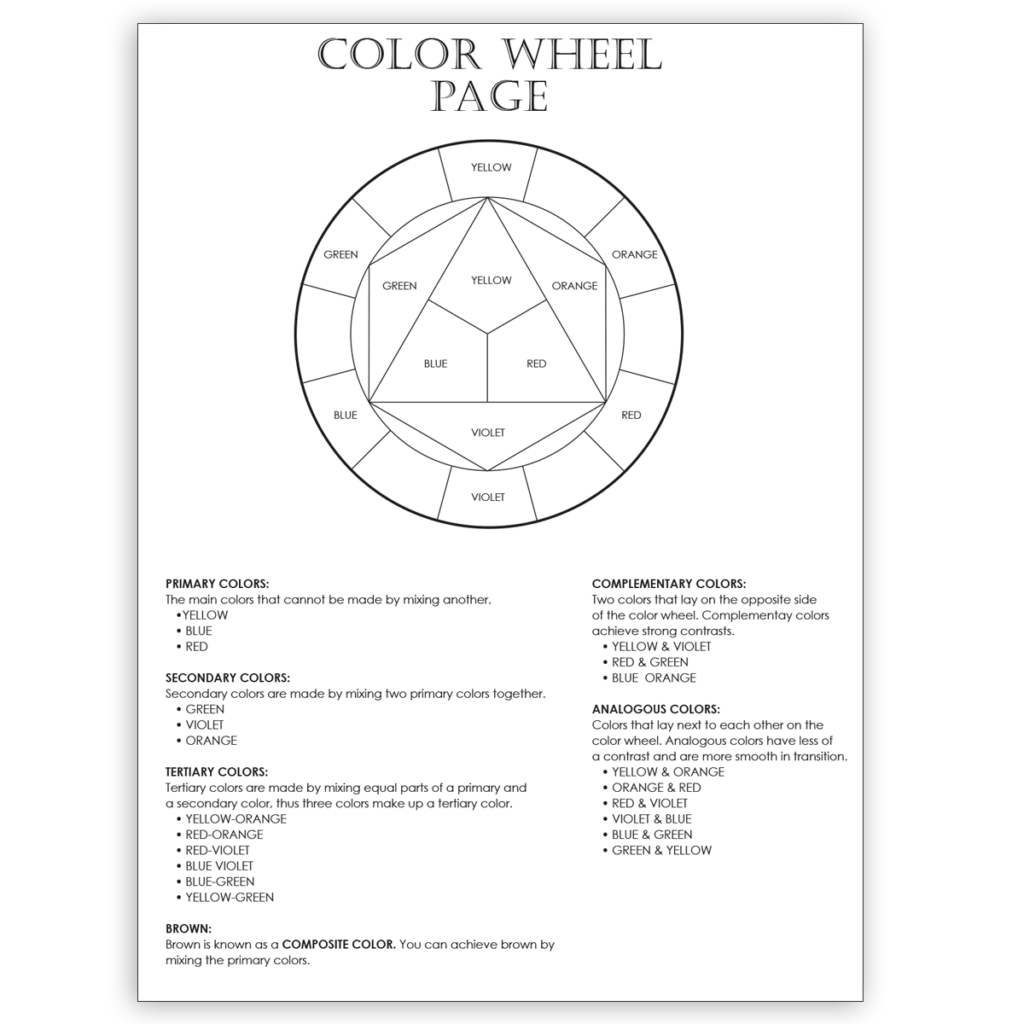 Ok, here's a lil color theory for ya! Check out the color wheel we have supplied and quickly learn what a primary colors, a secondary colors, complimentary colors, analogous colors and tertiary colors are! And why not have fun doing it! These PDF sheets were created for our coloring books in mind. It allows pages for our colorists to test out their color choices before they hit their markers to their pages. Although we can only supply 2 sheets within every coloring book, we have allowed to offer as many free PDF downloads right here. So please feel free to download and share as many as you like. Happy coloring!
---
Want more Free Stuff? Subscribe to our weekly newsletter delivered every Friday and you will stay up-to-date with all our offerings. Ready? Subscribe now.
Please check out our collection of coloring books!